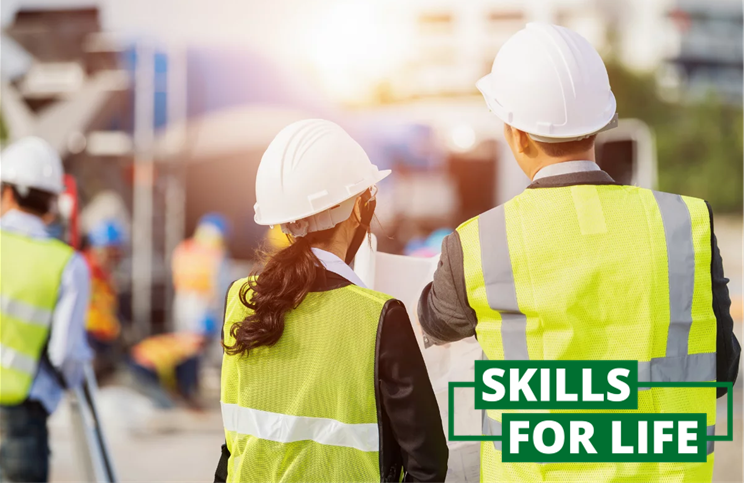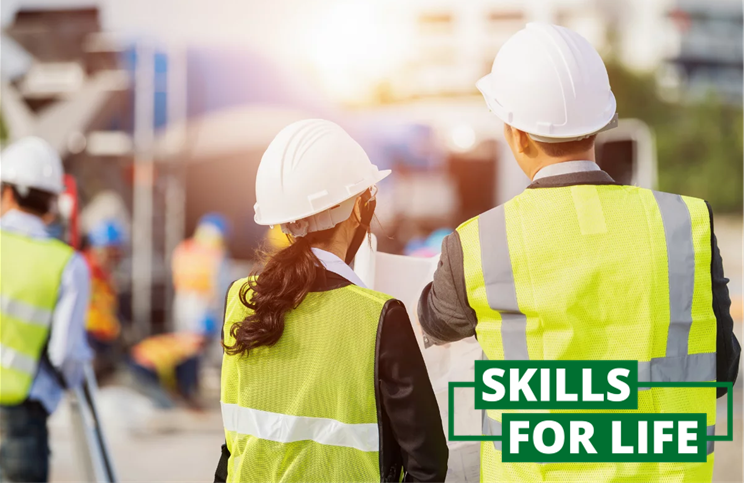 Skills Bootcamps are free, flexible courses of up to 16 weeks, giving people the opportunity to build up sector-specific skills and fast-track to an interview with a local employer. All Skills Bootcamps will offer a guaranteed interview for a job at the end.
Skills Bootcamps are fully funded for learners. Skills Bootcamps are being delivered in partnership with employers, further education training providers and universities across the East Midlands.
The training and support available is aligned with local and national demand for skills, ensuring that people have direct line of sight to a job and support people to get skills for life.
Skills Bootcamps form part of the Department for Education's (DfE) £2.5bn 'National Skills Fund', which is part of Government's wider Skills for Life Campaign.
D2N2 LEP was awarded over £3m of this funding, which will be used to support 1,500 individuals working across different sectors in the East Midlands between 2023 and 2024 including:
Digital
Green Skills in Construction and Transport
Rail Engineering NEW
Who can apply? 
Skills Bootcamps are available to all adults aged 19 and over, including those who are unemployed, returning to work after a break, in full-time or part-time employment or who are self-employed.
For those who are unemployed or returning to work you will have the offer of a guaranteed job interview with a local employer when you complete your qualification which could fast-track you into a new job using the new skills you have gained on the Skills Bootcamp.
For most Skills Bootcamps, no previous knowledge in the subject is needed – you just need a good grasp of the English language and the willingness to learn new skills.
How do Skills Bootcamps work?
Most Skills Bootcamps are delivered at Level 3 ('A' Levels) although some in key sectors such as Green Skills can be delivered at Level 2. Some of our Skills Bootcamps are delivered at Level 4 and above.
All Skills Bootcamps offer a minimum of 60 learning hours to people over a maximum of 16 weeks.
Skills Bootcamps for Employers 
Whether you're a public, private or voluntary organisation, our Skills Bootcamps can give you access to new talent pools of individuals who have just completed up-to-date training, which has been shaped by the challenges businesses in the East Midlands are experiencing.
There are several ways your business or organisation can benefit from Skills Bootcamps:
Train your existing workforce by booking your staff onto a Skills Bootcamp
Put yourself forward as a business willing to offer a guaranteed interview for participants who have completed the programme, so you have direct access to a newly trained talent pool
Working with Skills Bootcamp providers to fill skills gaps by involvement in the design and proposed delivery of Skills Bootcamp provision
Employer contributions 
Businesses looking to upskill their existing workforce (defined as someone directly employed by the employer, not a sub-contractor, or freelancer) by enrolling staff onto a Skills Bootcamp will be expected to pay 30% of the training costs.
This reduces to 10% if the employer is a small or medium enterprise (SME) with 250 or less employees.
There is no cost to individual employees who are accessing the training through their employer.
Our Skills Bootcamp in Rail Engineering NEW
New for 2023, this course is designed to give adults the chance to build up sector-specific skills, this two-week Skills Bootcamp in rail engineering is a great way to fast track towards a new career.
Delivered by Vision West Nottinghamshire College, classes will be held at their Construction Centre, Sutton in Ashfield, NG17 7RB or Adult Learning Centre at Ashfield House, Chesterfield Road South, NG19 7BB.  The course start date is Monday 25 September 2023.
Our Partners