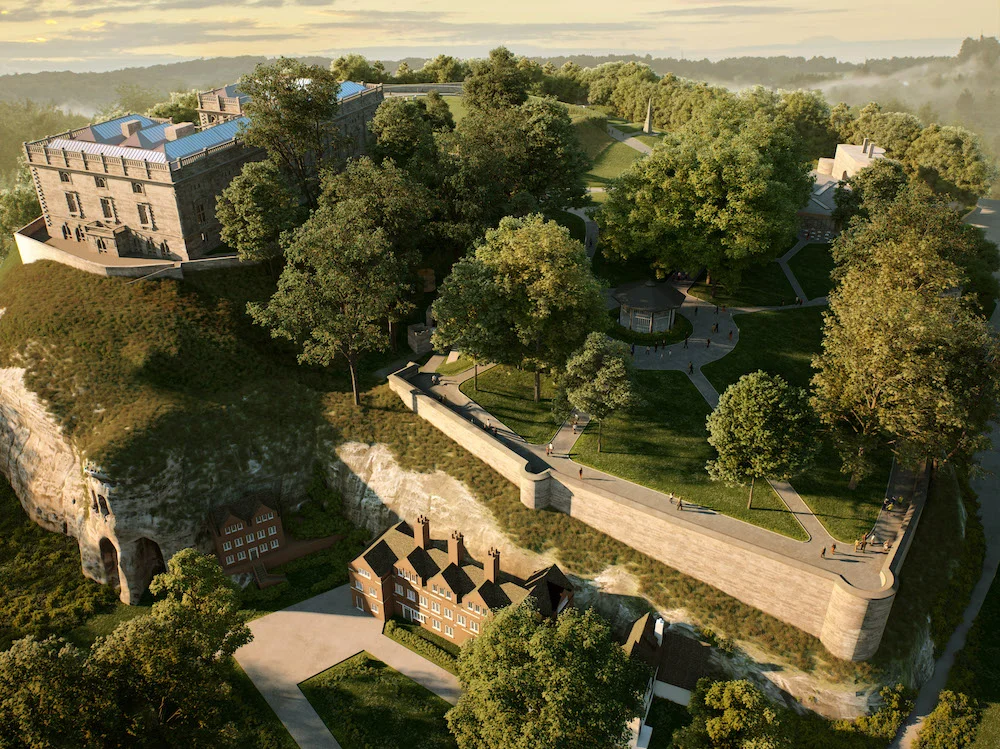 Project specifics:
Project Name:

Nottingham Castle

Project Lead:

Nottingham Castle Trust

Total Project Cost:

£29.4 Million

Total GBF Allocation:

£5 Million

Project Approval Date:

May 2018

Project Start Date:

November 2018

Completion Date:

2021
Project details:
D2N2 are proud to be investing £7million of funding (£5million from the Local Growth Fund and £2million from Enterprise Zone business rates income) into the redevelopment of one of the major tourist attractions in the region, Nottingham Castle.
The programme of works includes the construction of the new Visitor Centre and the redeveloping Ducal Palace, the Grounds, and the sprawling cave systems hidden within the Castle Rock.
The project will also fund the renovation of the Castle building to create a new Robin and the Rebels themed visitor attraction, creating new jobs and attracting new visitors to Nottingham and the D2N2 area.
Work began in 2018 and is due to be completed in 2021.
The redevelopment of the Castle is part of the Southside project, an ambitious plan to redevelop large sections of the southern side of Nottingham city, making it a better place to work, learn, play, and live. D2N2 are funding a number of southside projects through the Local Growth Fund.
Our Partners