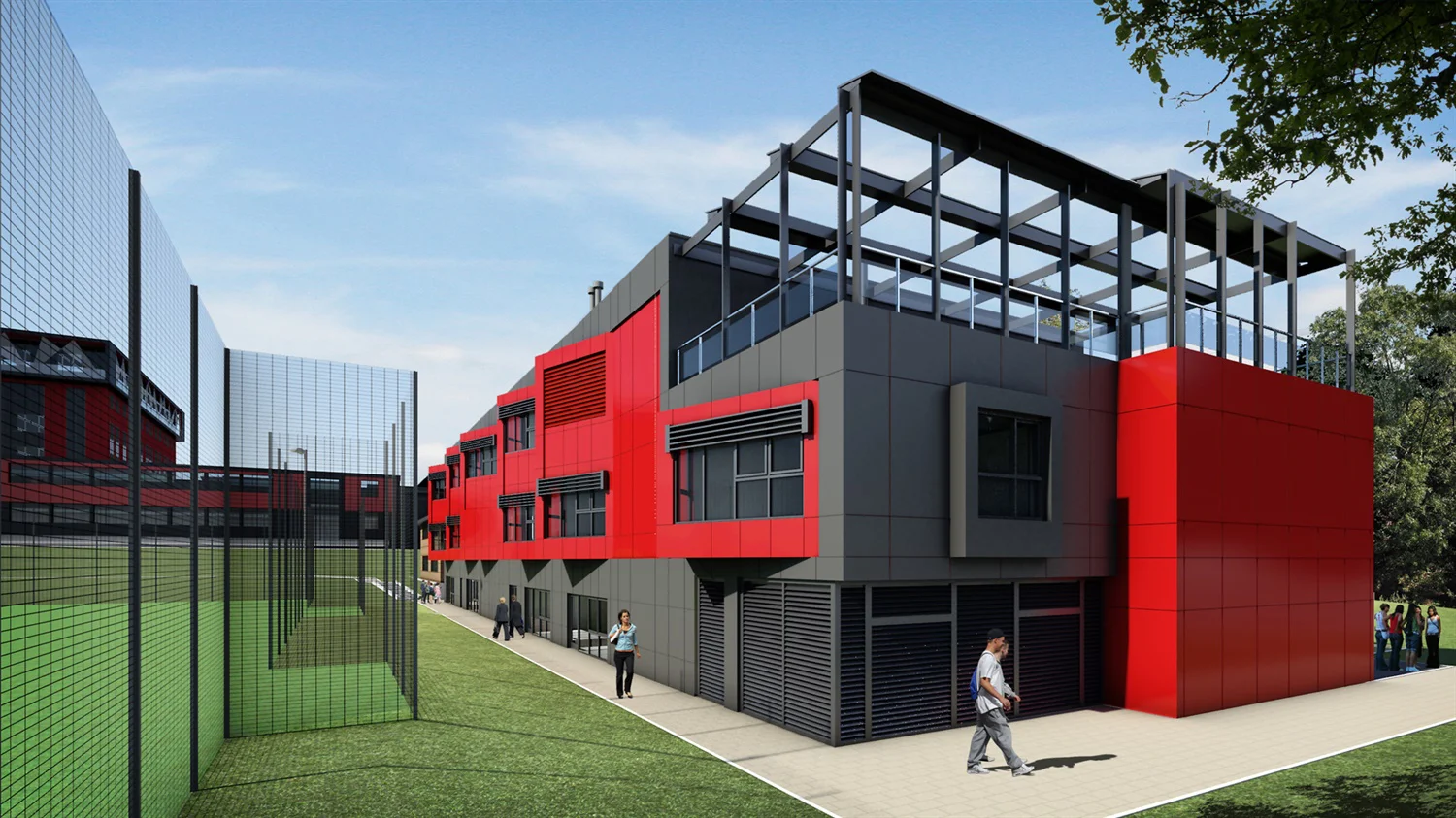 Project specifics:
Project Name:

Vision University Centre

Project Lead:

Notting Trent University & West Nottinghamshire College

Total Project Cost:

£6.5 million

Total GBF Allocation:

£2.6 million

Completion Date:

2021
Project details:
Nottingham Trent University (NTU) has announced a new partnership with West Nottinghamshire College to deliver its higher education provision through the Mansfield-based college. As part of this partnership, higher education courses will be delivered in part from the College's Vision University Centre, the construction of which was part-funded by a £2.6 million Local Growth Fund investment from D2N2. Working closely with the College, local authorities, and employers NTU will look to provide a range of programmes, including full and foundation degrees and continuing professional education, which meets the needs of residents and employers in the area. The programmes will initially encompass nursing and allied health, health and social care, business, early years and childhood studies, sports science, youth justice, computing and technology, and engineering. In addition to the University centre, plans call for the opening of a new facility at the College's Derby Road campus, offering degree courses in nursing and allied health disciplines in conjunction with Sherwood Forest Hospitals NHS Foundation Trust (SFHT), bringing opportunities for people seeking a local HE route into these professions.
Opened in 2016, the £6.5 million Vision University Centre boasts state-of-the-art teaching and learning facilities including a science laboratory, 100-seat lecture theatre, seminar room and ultra-modern study spaces.  Under the new plans, NTU will have sole use of the centre, taking over the majority of the existing HE provision provided by the College.
The link-up between the two organisations will significantly improve the education and training available to local people and employers, with courses and qualifications from levels 3 to 7 delivered from one site, and boost access to high-quality HE through one of the country's most successful universities.
This will be the next step in the University's ambition to help transform education provision, skills development and innovation within the County of Nottinghamshire and extend its presence within Mansfield and Ashfield.
It builds upon a collaborative relationship that has been growing over recent years and will complement the provision of NTU on its Brackenhurst Campus outside Southwell.
NTU and the College will now enter a period of detailed planning and development to bring the proposals to fruition in time for the beginning of the 2020/21 academic year.
Professor Edward Peck, Vice-Chancellor of NTU, said: "By partnering with West Nottinghamshire College, we will be able to realise our aim of creating a meaningful presence for NTU in Mansfield and Ashfield."
"Not only will we be offering education that will support and shape a prosperous future for the local economy, but this development will also enable us to play a role in creating initiatives that will transform the towns over the next ten years."
Andrew Cropley, Principal and Chief Executive of West Nottinghamshire College, said: "We are delighted to welcome NTU onto our campus and bring their very successful courses in easy reach of the people of Mansfield and Ashfield."
"Together, we will be able to have a single conversation with employers about ways to address their skills needs at every level, both present and future, to help them grow and prosper."
Our Partners